Good morning,
I up this topic to ask about the utility of the SQL Loader for Oracle, for our utilisation of Stambia.
I never experienced this tool before, as my team. A DBA advised us about it, but he doesn't know the functionnement of Stambia with temporary tables. That's why I ask you.
My mappings sometimes have a step of load. I think that this step could in fact be sped up by the use of SQL Loader.
Nevertheless, the step which usually take long time is the part of
Integration
. In fact, our data are rarely integrated directly from a source to a target. There are several joins (most often to get auto-incremented keys), with dimension table of our dataware. Hence, joins are executed in the staging area.
Below, an exemple of our mappings (which were migrated by an automatic tool, hence the use of query metadata and abusive use of stages) :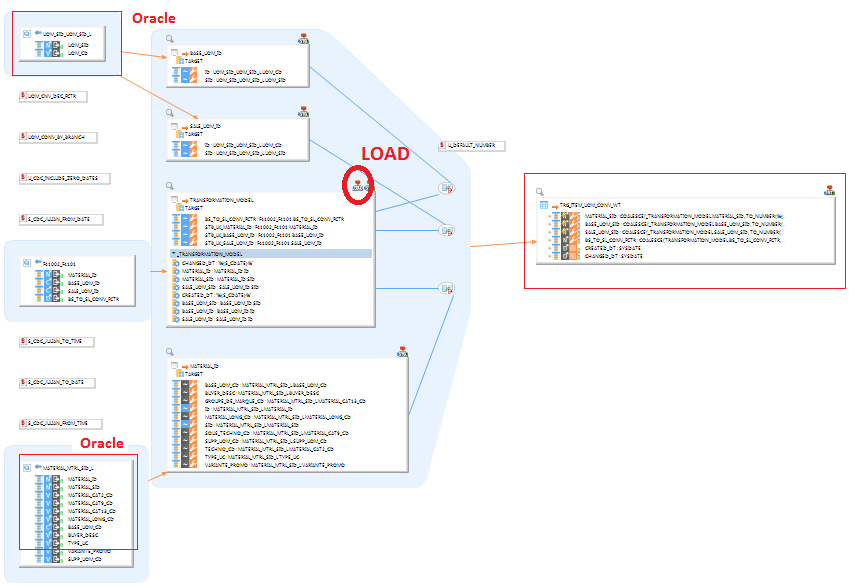 I also wonder about the utility of the SQL Loader in our case, because I don't think it can affect effectively our execution time.
What do you think about it ?Thank you in advance.
Emmanuel