This article describes the principal change of Twitter Component.
Twitter Component download section can be found at this page.
If you need further information, please consult the full changelog.
Note:

Stambia DI is a flexible and agile solution. It can be quickly adapted to your needs.

If you have any question, any feature request or any issue, do not hesitate to contact us.
component.twitter.2.1.0
Addition of a sample project
A sample project has been added to help for Twitter Component usage.
The new sample project is shipped with the Component, so you simply have to install the new version and you'll have at your disposal the sample project.
Check this article to learn how to use the sample projects shipped inside a Component
component.twitter.2.0.0
Prerequisites:

Stambia DI Designer S20.3.0 or higher
Creating Twitter metadata.
After twitter component installation, a Twitter metadata could be created: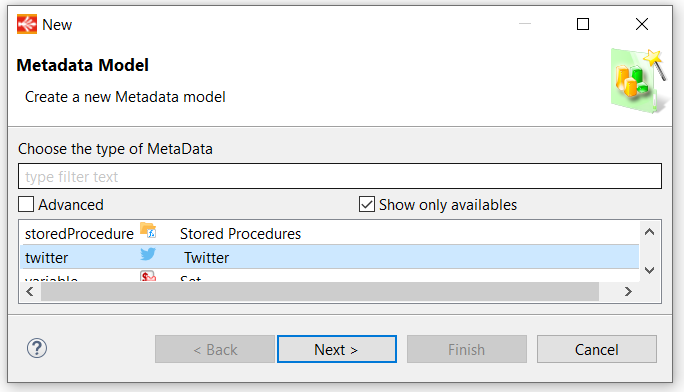 Twitter uses HTTP REST Module. A wizard will be open to guide the user to select which operations he want to reverse in Metadata and finish the metadata creation.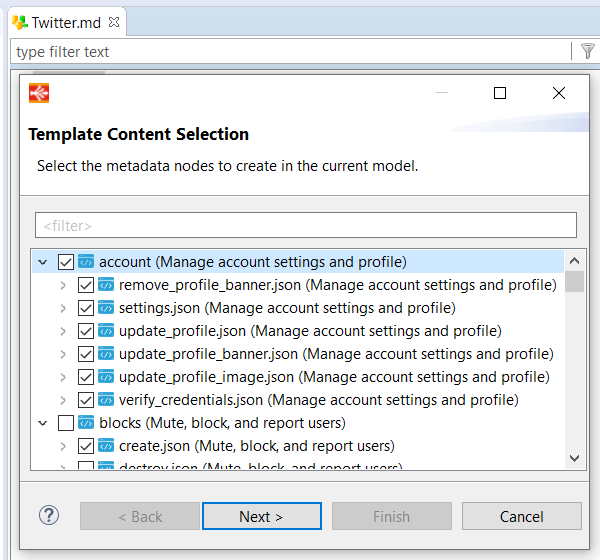 Launching Twitter wizard to update twitter metadata

Twitter metadata