The memory available for the Runtime can be configured in the initvariables.sh or initvariables.bat files located in the Runtime directory.
The property to modify is STAMBIA_MAX_MEMORY.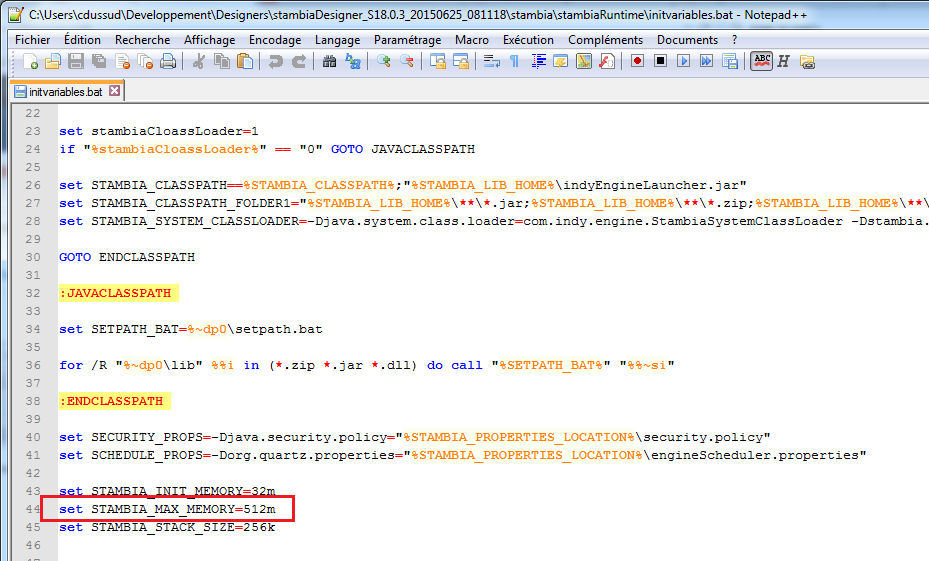 If the Runtime runs as a Windows service, the service must be re-installed.
In all cases, the Runtime must be restarted after changing this Java memory parameter.