This article describes the principal changes of Privacy Protect Component.
If you need further information, please consult the full changelog.
Privacy Protect Component download section can be found at this page.
Note:

Stambia DI is a flexible and agile solution. It can be quickly adapted to your needs.

If you have any question, any feature request or any issue, do not hesitate to contact us.
Prerequisites:

Stambia DI Designer / Runtime S20.3.0 or higher.
Component Base 2.0.6 or higher
Privacy Protect Component 1.0.1
Dependency with other columns
On metadata, added the ability to specify dependant columns by Drag and Drop on the "Dependency with other columns" attribute.

Complete changelog
The complete changelog with the list of improvements and fixed issues can be found at the following location.
Privacy Protect Component 1.0.0
Anonymize data in databases
Component has been implemented to be able to to anonymize, pseudonymize and generate data in databases.
This component gives the capability to companies to be GDPR (General Data Protection Regulation) compliance.
GDPR is a European directive to protect personal data. This new regulation replaces 1995 data protection laws and entered into force the 24 th May 2016 and is mandatory for all companies, administrations or European organisms, from the 25 th May 2018.
When installed, the component adds new properties in database metadata which helps to define how data will be anonymized, pseudonymized or generated.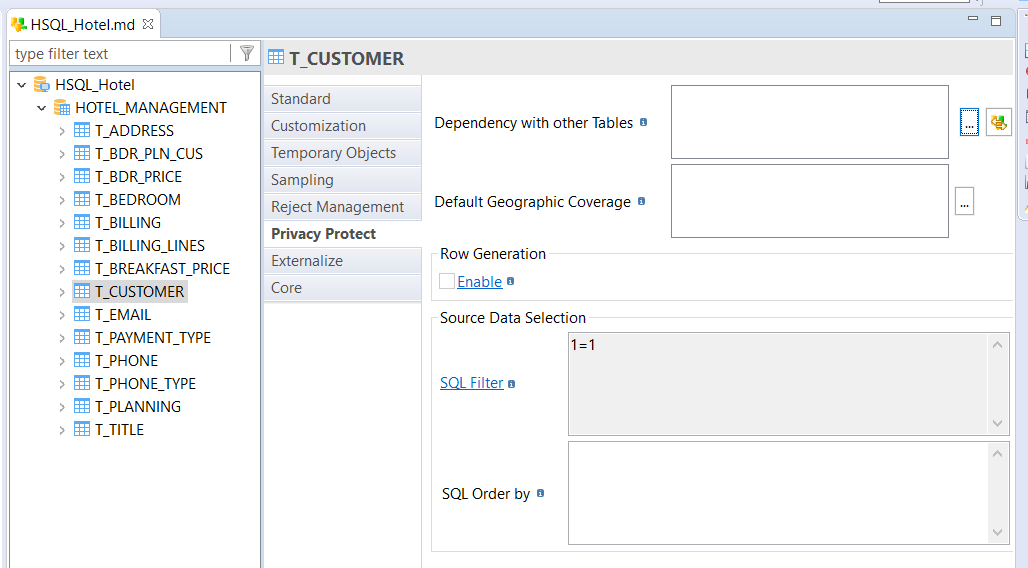 When installed, the component adds a new project to be imported.