Here is a quick how-to that indicates how to simply import the latest templates into your workspace
Importing a ZIP archive
This method is useful when installing a set of templates that you downloaded from stambia.org (for example templates.specific).
Right-click on the project "global" and choose "Import..."
In the new window, choose General / Archive File
Browse to the ZIP file containing the templates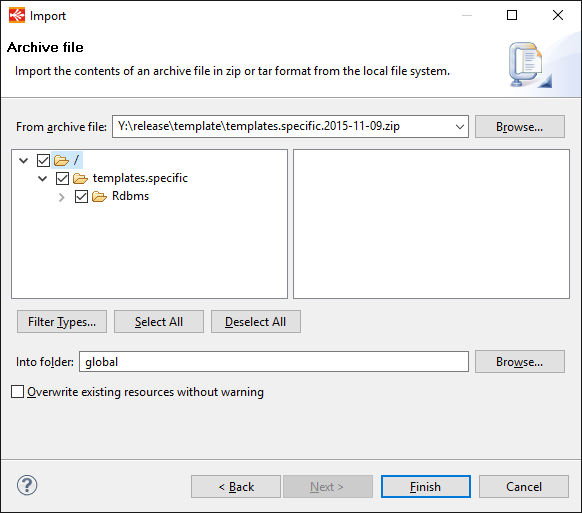 If you are prompted with this Question, it means that the specified template file already exists. You have to choose if you want to overwrite it or not.

Importing a single Template
You have the option to import only one template, if you prefer.
Simply unzip the template archive, and choose Import / General / File system instead of Import / General / Archive file.
Note:

After importing the new template, if it does not appear in the mapping's template selection, please also import the "*.tpc" file from the template archive.

This file helps the mapping to choose and list the appropriate templates.